Rate this article and enter to win
Why are you in school, anyway? Why we're doing <whatever thing> is a question to ask yourself at certain points in life. If your choices don't seem to be working for you—the assignment, the major, the college or university experience—does that mean your choices were wrong? Or could you think differently about your choices in ways that make them work?
A key part of this analysis is about understanding why you're here. Maybe you're in school to broaden your thinking, build knowledge and skills, and land a good job. That's an example of internal motivation. Or maybe your primary reason for being here is your parents, who are banking on you becoming a doctor or lawyer, or your community, which is looking to you to set an example to others. That's external motivation—and those reasons are not necessarily bad, but they may not excite you or get you through the rough patches.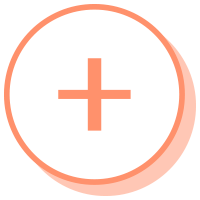 Are you currently an "internal" or "external"?
Here's the difference
"Internals" (people with more of an internal locus of control) may push hard to succeed. Sometimes they may doubt themselves and question ways they may have slipped up, even on issues that were not in their control, but overall they tend to be less stressed than "externals."
"Externals" (people with more of an external locus of control) may think it's pointless to work harder, because how their effort is perceived depends on others (such as the professor).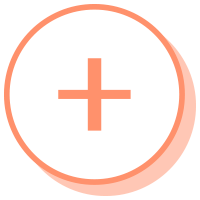 How internal locus of control (ILC) helps students succeed: the research
Internal locus of control is associated with these positive outcomes, research shows:
Greater self-motivation and academic achievement (Canadian Journal of Counseling, 1998)
Lower stress in young adults; better stress management, adaptability, self-regulation, coping skills for trauma, self-esteem, and resilience (Developmental Psychology, 2010)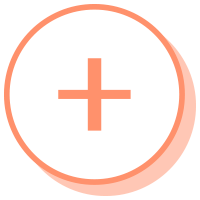 Note to self: You can't control everything
Even if you believe you drive your own life experience, keep your expectations realistic. "Focusing on what you can control can help overall stress levels," says Dr. Flessati. For example: "Instead of believing that if you study you will get an A, it might be more realistic to recognize that if you study, the odds of getting an A are better, but because the teacher makes the exam it's hard to know everything and be assured of getting the A," says Dr. Keith Anderson, a staff psychologist at Rensselaer Polytechnic Institute in New York.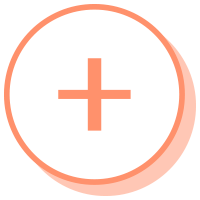 Why go to post-secondary? Students tell us
In a recent Student Health 101 survey, 1,303 respondents described their primary motivation for being in college: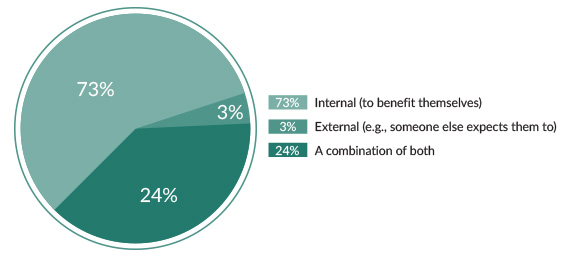 What's your motivation? Students' stories
"Sometimes when the workload really weighs down on me, I find myself asking, 'Is this worth it?' And I waiver for a second before realizing yes. Yes, it is."
—Fifth-year student, Memorial University of Newfoundland, Newfoundland and Labrador
"College just seems like the thing you do after high school. There's an expectation to go. And nowadays, if you don't go to post-secondary then you can be considered lazy, and it can be harder to find work. I haven't always enjoyed the academic part of it, and I've lost the motivation plenty of times, but I think it's a great social experience."
—Fourth-year undergraduate, University of Guelph-Humber, Ontario
"University is stressful, and the expectations are so high they're sometimes impossible to reach. I've felt stupid and not smart enough, and it causes me a lot of anxiety. I sometimes want to quit and give up to save my sanity, but I can't work a minimum wage job all my life. I've got goals to accomplish."
—Fourth-year undergraduate, University of Saskatchewan
Internal locus of control: the power to determine your own life
The sense of how much you can influence your own life is called locus of control. Understanding this concept can help you develop self-awareness and motivation. People with an internal locus of control (ILC) believe they have the power to control their own lives, while those with an external locus of control (ELC) believe that other factors largely determine their fate.
How internal locus of control helps students succeed
ILC is associated with greater self-motivation, academic achievement, and reduced stress, research indicates. Staff and faculty see how this plays out. "Internally-focused individuals have the self-motivation to understand how their choices and responsibilities led to the outcome of a situation," says Dr. Sonya Flessati, Psychologist and Associate Professor at Mount Royal University, Alberta. "For example, if they failed an exam, they are more likely to look at the preparatory work they did, try to understand how things went awry, and come up with a plan of action to help influence a different outcome in the future. It's a hopeful approach."
4 ways to strengthen your internal locus of control
Strengthening your internal locus of control builds your motivation and resilience (your ability to handle challenges and change yourself). Try these approaches:
Review the consequences of your past choices
Examine the good and bad consequences of your decisions. "Taking an opportunity to review successes and failures and seeking a better understanding of what worked and what didn't may lead to adjustments to existing skill sets or perspectives," says Dr. Flessati. "It could also lead to problem solving around what skills, knowledge, and resources may be missing, and what you could do differently."
Example
Bystander action
When you noticed that someone seemed uncomfortable because of someone else's physical closeness at a party, you casually interrupted, making it easier for the uncomfortable person to extract himself. As a result:
You may have helped prevent the situation from escalating to sexual coercion
You demonstrated to yourself and your friends that you can help someone else
You helped create a more respectful and positive campus culture
Look for missed opportunities
"Consider what options you might have missed that, as a result, led you to feel that you had no control in past situations, when in fact you had some," says
Dr. Anderson. Keep this process gentle, experts say. "Approach yourself with kindness rather than criticism in trying to understand the factors associated with an outcome," adds Dr. Flessati.
Example
Party decisions
For example, you got pulled into an intense drinking game the night before an important track meet. Put on the spot, you weren't sure how to say no. The next day you woke up feeling groggy after the meet had ended.
Next time, you'll have a response ready: "Not tonight—I have a high-stakes event tomorrow and can't afford to feel rough."
Focus on what you can control
We can't control certain things—such as other people's prejudice, the weather, or the academic calendar. We can control the amount of effort we put into studying, research, our relationships with faculty and friends, or our work.
Example
Group project
For example, in a group project, someone is ignoring emails and forgetting assignments. You can't control their behaviour, but you can keep trying to communicate constructively (including with the other group members and the professor) and working on your own piece of the project—even when you're feeling frustrated or disappointed.

 Determine realistic steps toward your goals
 Developing the habit of reviewing our actions helps remind us that we're able to influence what happens in our lives.
Example
Time management
For example, if you've been struggling with time management, missing deadlines, and pulling a couple of all-nighters, you might consider trying a few highly-rated organizational systems and apps to see how much of a difference they make to your time management, sleep, mood, and academic performance.
Article sources
Keith Anderson, PhD, FACHA; staff psychologist and outreach coordinator, Rensselaer Polytechnic Institute, New York.
Diehl, M., & Hay E. L. (2010). Risk and resilience factors in coping with daily stress in adulthood: The role of age, self-concept incoherence, and personal control. Developmental Psychology, 46(5), 1132–1146.
Faitz, L. M. (2012). Individual reactions to adversity: An exploration of the relationship between self-esteem, resilience, and locus of control. Scholars: McKendree University Journal of Undergraduate Research, 19.
Haggbloom S. J., Warnick R., Warnick J. E., Jones, V. K., et al. (2002). The 100 most eminent psychologists of the 20th century. Review of General Psychology, 6(2), 139–152.
Landine, J., & Stewart, J. (1998). Relationship between metacognition, motivation, locus of control, self-efficacy, and academic achievement. Canadian Journal of Counseling, 32(3), 200–212.
Manichander, T. (2014). Locus of control and performance: Widening applicabilities. Paripex­—Indian Journal of Research, 3(2), 84–86.
Miller, J. (2005). The impact of locus of control on minority students. [Unpublished master's thesis]. University of Wisconsin-Stout.
Ng, T. W., Sorensen, K. L., & Eby, L. T. (2006). Locus of control at work: A meta-analysis. Journal of Organizational Behavior, 27(8), 1057–1087.
Student Health 101 Survey survey, July 2016.